As I have mentioned at About page, I worked as a Cloud Consultant for N3 Results Ireland Ltd for Microsoft Nordic Team in 2020. This was a inside sales task and I worked in the Finnish team. So our customers were Finnish small and medium-sized businesses in Finland. These businesses had and still have software licenses and agreements with Microsoft.
Our task was to renew their license agreements and persuade these businesses to migrate to use cloud services. In addition, we had several sales campaigns. Surely behind all these small and medium-sized businesses there are people who share typical characteristics for an entrepreneur.
During this time I had a chance to familiarize myself with this small and medium-sized business sector and its IT service providers that we called partners. All our business customers were successful and thriving businesses. We can ask, what have made them successful? In fact, I asked this question from myself when I worked for the company.
Although path to entrepreneurship can be varied between people i.e there are of course differences on how a person has become an entrepreneur. However, there are some characteristics for an entrepreneur they have in common. Next we find out what they are.
Characteristics For An Entrepreneur
Entrepreneurs differ from ordinary people who live in working life from 9 to 5 jobs. The following characteristics for an entrepreneur are common among the successful ones:
Serious mindset i.e. whatever they do they take it seriously
Understanding that customer is king i.e. they are focused on customers
Long-term decision making is meticulous
Testing things that have not been tried before
Utilization of the latest technology
Investment in further education and training
Continuous learning i.e. they ask themselves is there something I don't know?
Risk taking ability i.e. they can take measured risks
Accepting failure as information about what doesn't work
Adaptation to changing needs and markets
Selling is based on convincing customers of the value of product or service
Networking with customers and with like-minded people
These are the characteristics for an entrepreneur who are successful. They seem to be determining factors in forming entrepreneurial success.
Skills For Entrepreneurial Success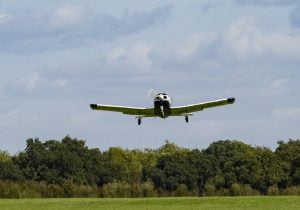 There are certain skills for entrepreneurial success. They form the basis and personal development potential for an entrepreneur.
Firstly, what is in between person's ears, in other words, mindset is crucial. The meaning of mindset can be defined this way "the established set of attitudes held by someone".  The successful entrepreneurs take their endeavours seriously.
A good parable about this is a pilot who takes off with his plane from a runway. He needs to reach certain speed in order to take off. The same thing applies to entrepreneurship – you need to take it seriously and achieve momentum which supports and carries itself.
Secondly, successful entrepreneurs have focus on customers. They have created excellent product or service to meet the needs of their customers and solves their problem. In addition, they have made sure that there is a good customer service in place. So startup company is ready to communicate with their customers and receive feedback from them. By this way they are able to develop their products or services further.
Thirdly, thriving entrepreneurs carefully identify long-term effects of their each decision. In addition, they seek advice before making a decision that will have long-term impact on their business. We can say that this kind of activities belong to strategic management of a company. It's founder's and CEO's task to take care of strategic decision making.
Fourthly, entrepreneurs are not afraid of being different and trying things that have not been tried before. It's like exploring the unknown.
Fifthly, successful entrepreneurs utilizes the latest technology available. This gives better chances for a company to grow and frees up resources to more important uses. For example personnel can concentrate on tasks that require attention and forget routine tasks. This is what machine learning and artificial intelligence can do.
Sixthly, thriving business owners also invest time and money in education and training. This enables them to lead and work for the best of their company.
Seventhly, in business there is always something unknown, so successful entrepreneurs ask themselves a question – is there something I don't know? In addition, the latest discoveries in different fields make business owners to follow the time and update their knowledge to current one.
Eightly, successful entrepreneurs are not afraid of taking risks. They are able to take measured risks, if a business venture provides a potential chance to make a profit. So their risk tolerance can be higher than an average man's in the street.
Ninthly, business owners live in the world of uncertainty. They may experience a failure in some market segment but this doesn't discourage them. Rather they accept it as information about what doesn't work.
Tenthly, all the economies are under continuous change. New innovations and technology create new opportunities for businesses and consumers. This means people's needs and wants change over time. Successful entrepreneur has a vision of the future and with it he/she can adapt his business to changing needs.
Eleventhly, successful entrepreneurs know how to sell their products and services. This means they can convince and explain to customers why their product or service is worth its price or investment.
Twelfthly, successful entrepreneurs network with customers and with like-minded colleagues. They can form mastermind groups to develop themselves further.
All these before-mentioned factors are the fundamental skills for entrepreneurial success.
How to Build Skills For Entrepreneurial Success
People are frustrated working in underpaid jobs that leave them unfulfilled. This is significant enough reason for becoming an entrepreneur. However, it has never been easier to learn entrepreneurial skills that can drive you into building a thriving business.
Below is a list of 10 ways how to build skills for entrepreneurial success:
1. Start a business
It's a well-known fact that you learn by doing. Starting a business is a good way to learn through different challenges it provides. It doesn't matter, if you run your business full-time or as a side hustle, you get a chance to develop your skills in business planning, marketing and sales.
2. Create a challenge
All successful entrepreneurs have faced difficulties that has developed their perseverance. It requires guts to continue when you or other people doubt your abilities. In order to build perseverance, create a meaningful goal or challenge. Set a deadline when you aim at completing the challenge. For example, if you want to create a better blog, make a commitment to write at least 5 posts with 2000 – 2500 words in the beginning. These posts work as the cornerstone content. After this you can write shorter blog posts at least twice a week.
3. Understand financial management
It's essential to understand the basic financials when running your own business. You should be able to understand the basics around cash flow, assets and liabilities as well as profit and loss. You can start by learning to do your taxes and draft your own budget.
4. Take a voluntary lead
Leadership skills are important when you become an entrepreneur. I think it's easier to lead when you know what you are doing. If you already have developed your expertise and business, it's easier to delegate or outsource different tasks.
On the other hand, you can volunteer to lead a Meetup group, start a fundraising project for  a non-profit organization or get involved with a local community board. In bigger roles, even voluntary, you can practice your time management, organization, leadership and teamwork skills.
5. Rehearse communication skills
Good communication skills are important for a successful entrepreneur. The best ones have learned how to communicate their message in an engaging way online and offline. In order to learn to speak publicly, you can join Toastmasters or offer yourself to speak at workplace event.
You can improve online communication skills by being active in social media, writing a blog, setting up a Facebook group or creating a newsletter of your topic.
6. Find a mentor
Entrepreneurship is rewarding but it also brings challenges. When you don't know how to overcome those challenges, it's a good idea to seek advice. Finding a mentor who can help you when you have a problem, is important step in building you entrepreneurial skills.
Mentors operate as sounding boards for your ideas and support when you face problems. You may find a mentor willing to train you for free because he believes in you and likes to give back. Some mentors will teach you in exchange for you help. Then there are mentors who offer a paid service.
7. Work in sales
Sales forms the most important business function of company. It has a crucial role in the survival, sustainability and success of a business. You can have the best product or service in the world, but if you don't know how to sell it, you will not succeed and your business fails.
Perhaps the best and riskless way to learn how to sell is to work in sales. You can sell whatever products or services. For example, last year I worked as a Cloud Consultant in SaaS sales task. Then I had a chance to learn valuable skills, such as how to ask questions to find out customers' problems and pain points.
8. Participate in business events
It's a good idea to visit entrepreneurial events, conferences, seminars and meetups. Spending time with other entrepreneurs will help you grow your entrepreneurial skills. In addition, there is a chance to learn to know other business owners and network with them.
9. Help others
We can say that entrepreneur's task is to solve problems of customers and offer solution to them. When you help others solve their business problems, your own skills will grow. Referring to Zig Ziglar: "You will get all you want in life if you help enough other people get what they want."
10. Continue learning
Today we are living in ever changing world. What worked in business yesterday, might not work today. Therefore it's wise to be active in learning and in personal development. There are many free and paid elearning courses that teach essential entrepreneurial skills.
People who like to learn have easy access to knowledge and resources through elearning portals. So there is really no excuse that you couldn't build skills to succeed as an entrepreneur.
Small Business Idea List
The best small businesses are those that offer products or services that people need and want. They may not be the most profitable ones, but they're the ones that will last.
The best small business idea list requirements:
Needs little training: The best small business ideas are ones that leverage your existing skillset and don't require much training. This makes it easier to get started because you already know how to do things like market yourself, manage customer service, and run sales.
Low setup costs: The cost of starting a business varies depending on how much capital you have available. You may not need any money up front if you already own equipment or have experience running a similar business. However, if you don't have these things, you'll need to invest some cash to get going.
Needs small or no inventory at all: Viable business idea requires only few supplies and small inventory. One option is drop-shipping, if you wish to sell physical items. On the other hand you can manually produce goods in small sets.
Business is completely online: One of the best business ideas is based on utilizing the internet. You can work from home and use your personal computer. Actually, this is one of the cheapest business ideas with low costs. In addition, there is no hardly no business risk because you don't have to invest any capital at all.
You can run your business by yourself: You have a freedom and responsibility to run you business. First you have to do operate by yourself and see what works and what won't. After this it is agood idea to create a team and delegate tasks to others.
Ideas For Small Business At Home
Here are the 20 best ideas for small business at home:
1.   Coding
2.   Vending Machine Owner
3.   Social Media Manager
4.   Data Entry Clerk
5.   Audio and Video Editor
6.   Voiceover Artist
7.   Online Class Instructor
8.   Freelance Writing Business
9.   Amazon Kindle Publishing
10. Aerial Photography
11. Build and Sell Themes Online
12. Blogging
13. Virtual Assistant Service
14. Social Media Management Service
15. Web Design Agency
16. Sell Online Courses
17. Affiliate Marketing
18. Home Tutoring
19. eCommerce
20. Amazon FBA
Small Business Growth Factors
We can say there are at least 5 factors that determine small business growth. They are the following: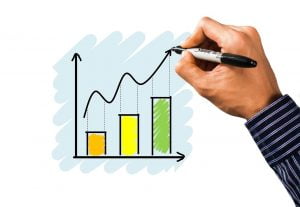 Branding
Marketing and sales
Community building
Automation
Authority
Successful businesses have well branded products and services. Referring to Elizabeth Smithson in Brandingmag: "Branding, by definition, is a marketing practice in which a company creates a name, symbol or design that is easily identifiable as belonging to the company. This helps to identify a product and distinguish it from other products and services." There are also elearning courses that teach branding.
Marketing and sales in turn are activities aimed at promoting and offering company's products and services to customers. Marketing and sales naturally supplement each others. It can be realized from the following definition of marketing in Wikipedia: "Marketing refers to activities a company undertakes to promote the buying or selling of a product, service, or good."  We can say that marketing is performed before sales can happen.
Sales is simply exchange of products or services for money. As mentioned before, sales has very important role in making or breaking a business.
Referring to Wikipedia: "Community building is a field of practices directed toward the creation or enhancement of community among individuals within a regional area or with a common need or interest." Today there are many thriving online communities and for example Apple has created one of the largest ones. Online community building is a good growth strategy for a small business especially during this pandemic when social gatherings are prohibited.
Today when we have advanced IT technology at our disposal, it's possible to automate different business functions. There are artificial intelligence and machine learning applied into software, email autoresponders, customer service applications, chat bots etc. Successful businesses utilize these technologies that enable them to grow.
Creating business authority is the next step in the process. Small business owner is an expert in his field, but becoming recognized business authority requires certain things to be done. There are many ways online and offline that help you achieve authority status.
Entrepreneurship Motivation Video
Here is a short but good entrepreneurship motivation video. It summarizes well what is required from an entrepreneur especially in the beginning.
Online Course For Small Business
Looking for an online course meant for an entrepreneur? Finding the right course can be difficult. With so many options out there, it can be easy to feel overwhelmed and confused. If you are new to starting a small business, there are some things you should be aware of before you start your search.
In order to choose the right course, it's important to consider your goals, learning style and schedule. There are a number of online courses available that can help you learn the skills and knowledge you need to start a small business. These courses can be taken on your own time and at your own pace, so you can fit them into your busy schedule.
Currently, we have the following online courses available:
How To Become An Expert In Your Field
How To Create Facebook Community